If I had to name ONE fashion style, that would represent the most desired fashion history chapter nowadays, it would be Surrealistic fashion. But appreciating surrealistic fashion is one thing, getting down to it for your own wardrobe is another. Surrealistic fashion, such as the masterpiece by Elsa Schiaparelli from 1938 shown at the MAD Paris at the Schiaparelli exhibition below, is at home in museum collections nowadays. Its new versions from the contemporary house of Schiaparelli are mostly unaffordable. So, what do FACTIONistas do in such a case? They do it themselves. With the help of my Surreal fashion DIY tutorial, you'll be able to create your own fashion pieces inspired by Schiaparelli easily – promised!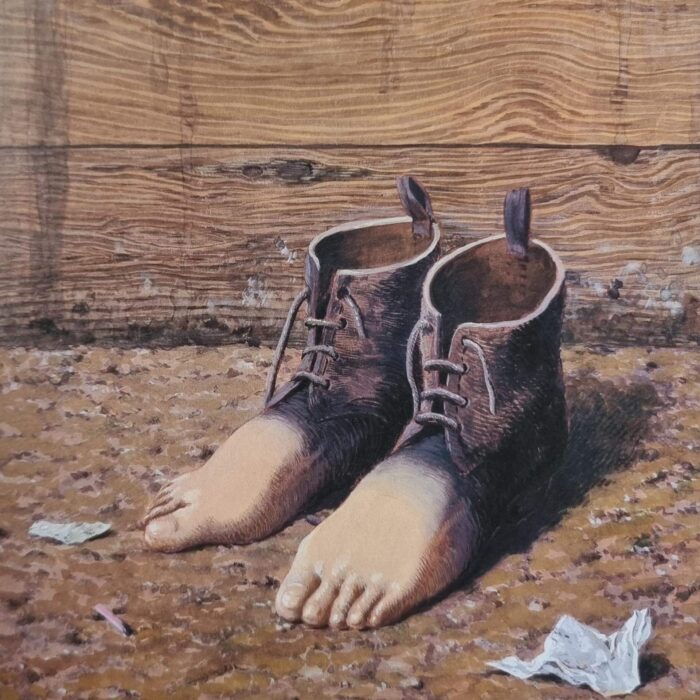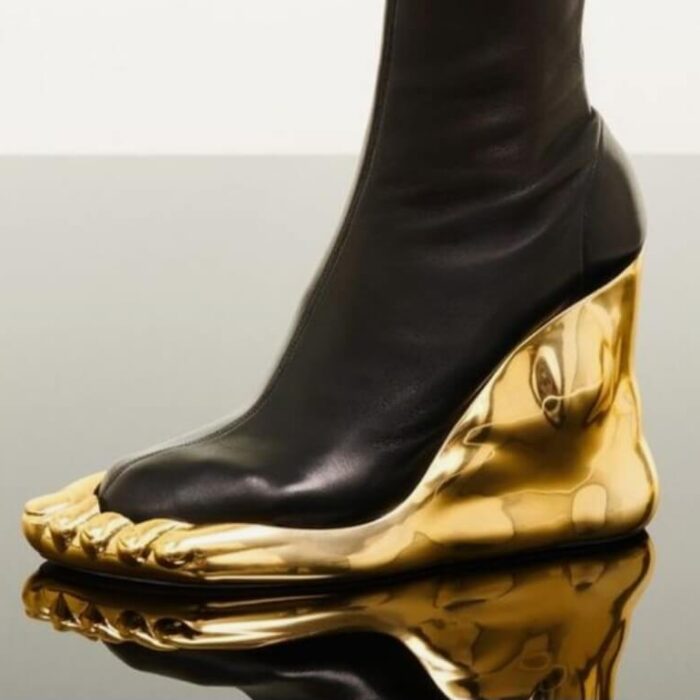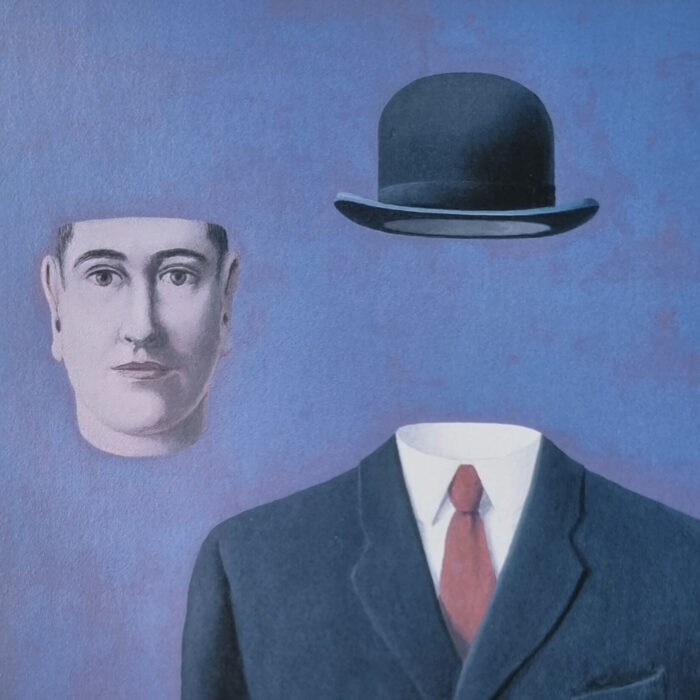 Both are fragmenting the body and putting it back together in a rather surprising manner. Both take the body and play with it. They make the body come through the clothes – they take parts and put them on the wrong spots. They take familiar motifs and create confusing artworks. I have found some easy ways to recreate the Schiaparelli effect for my own wardrobe and of course I am going to show you how to do it yourself with my Surreal fashion DIY tutorials.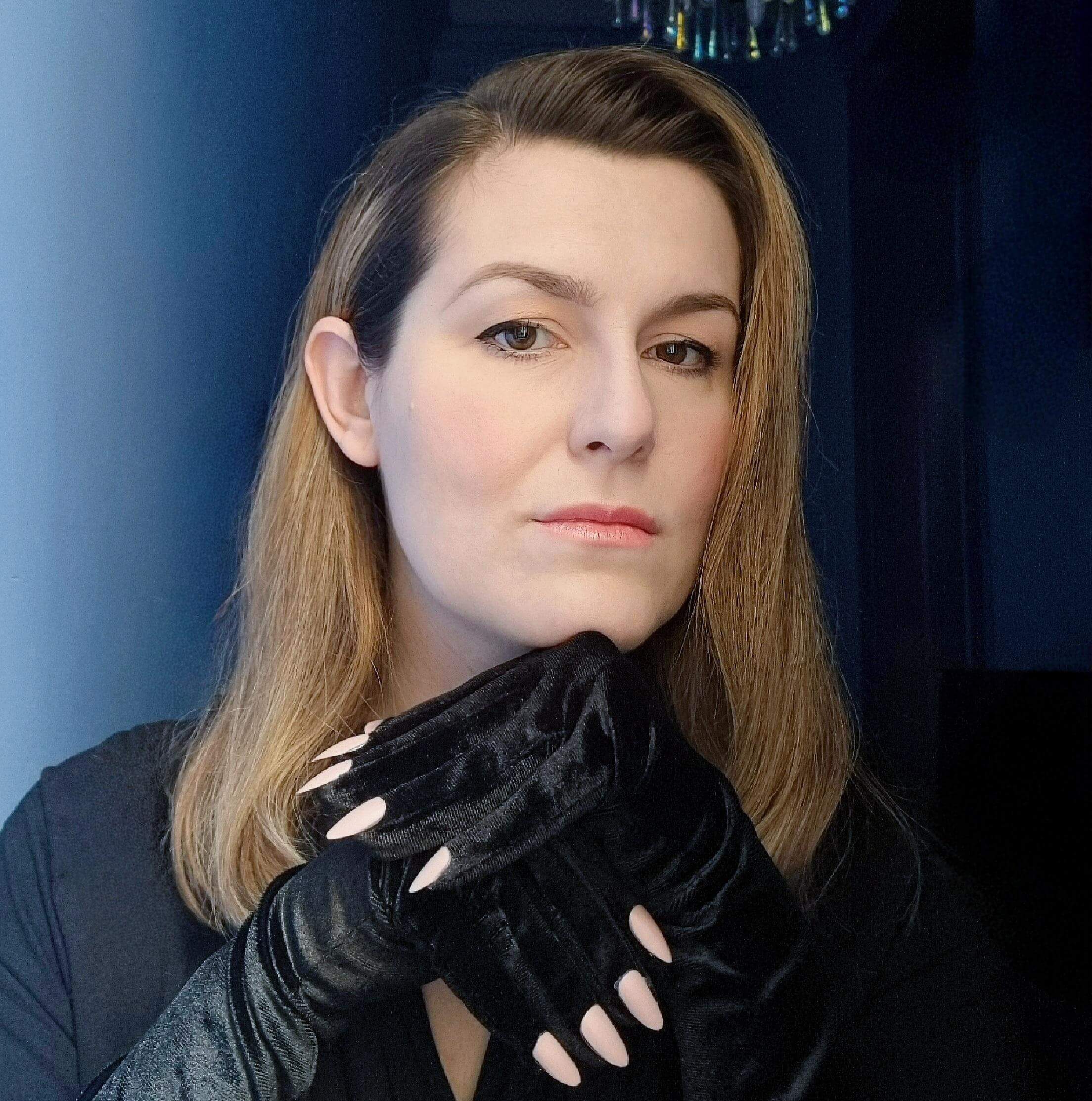 Here's your first surreal fashion DIY tutorial: A step-to-step guide to creating Schiaparelli-inspired gloves.
1)    First, you'll need to trim and file your fake nails.
2)    Then you'll put on one glove and attach one nail after the other by gluing them to the exterior of your gloves. After extensive research I took a simple hot glue gun for attaching nails to my velvet gloves. Depending on the material of the gloves you choose the glue will vary: For leather gloves you'll use superglue for example.
3)    Afterwards you'll use nail polish to make your nails stand out. Schiaparelli loved contrasts as you can see here – feel free to choose your own style! Et voilà: Your Schiaparelli-esque gloves are good to go in an hour.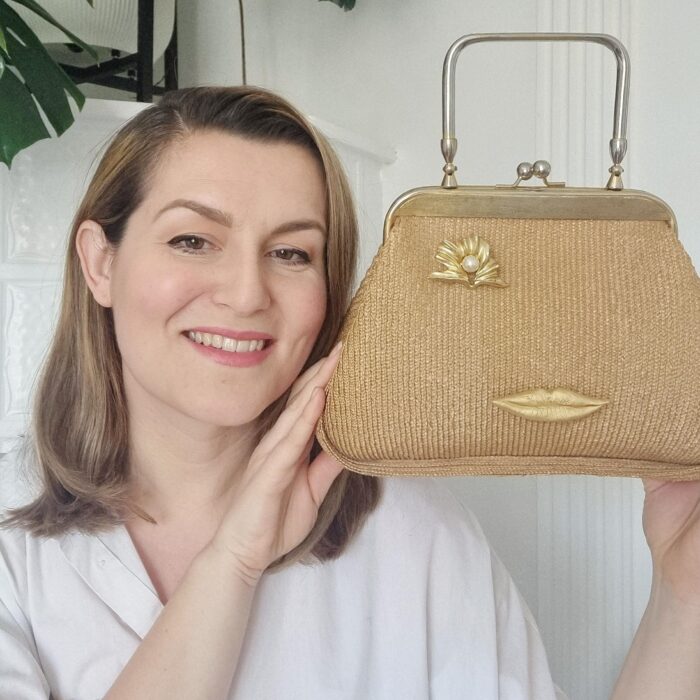 Faces were a grand obsession of the surrealists – as so they are at the maison de Schiaparelli. Here's how to recreate the faces and face parts for your own wardrobe:
Option A) The easiest thing to do is to search for brooches, that you are then going to apply to your bag or clothing. Considering sustainability, you'll rather choose second hand. The most practical way is to search online apps like vestiaire, vinted or in Austria willhaben. I have been able to find a lip brooch easily. If you struggle to find anything you can also choose classical brooches, that somehow can pass as eyes f.ex. .
Option B) If you want to go one creative step further you can mold the motifs yourself – with good old modelling clay. Today's clays are super easy to work with – they are air-drying and extra light and therefore perfect for our home-made brooch. As soon as you finish molding you are going to paint your little objects – you can decide whether you like a rather realistic eye or a golden eye. In the end you need to glue a pin to the back. Et voilà: Your surreal brooch is ready to get set.
No matter how you get your face parts now you'll take one of your rather minimal and simple bags and add your face parts. Of course, you can glue the eyes and lips directly to your­­ bag. I personally like to keep things flexible: I love to use one thing for different bags and outfits.
Elsa Schiaparelli loved to take parts of the human body and make them important motives applied on her clothes. Nails, bones, and hair became intriguing eye-catchers of the collections. Two beautiful examples are going to serve as inspirations for our project: The hairy headscarf from 1938 by the brands' founder Elsa and the hairy jacket by Daniel Roseberry from 2021. Having these two in mind we are going to create a beautiful headscarf ourselves.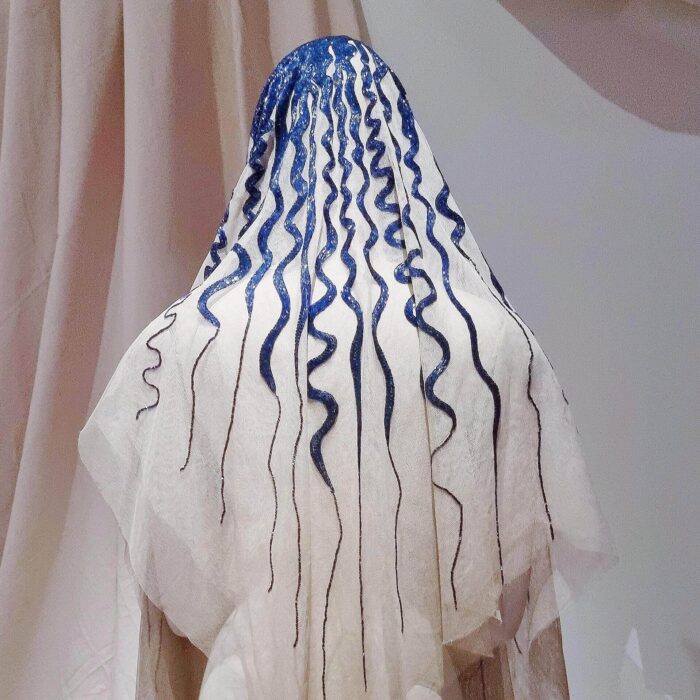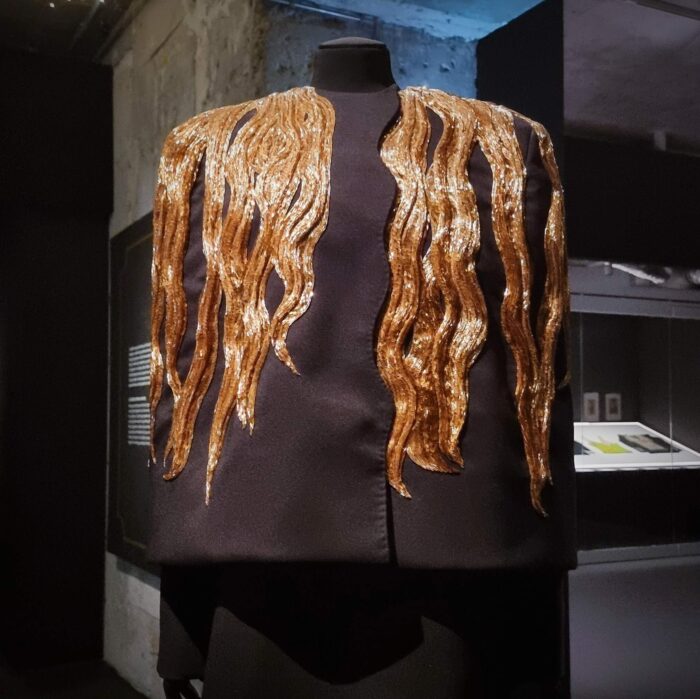 First, you'll need to find or sew a silk scarf.
Then you need to string the beads – you'll use the strings of pearls as the outer lines of the hair strands on your scarf.
Apply the pearl string to the silk.
Fill the inner fields between the pearl strings with pearls and create a beautiful color gradient.
Et voilà: Your surreal headscarf is ready!
I think artists as well as fashion designers have been amusing themselves a lot creating all these works. But at the same time, they questioned our perceptions of the body as well as fashion and art.
I hope, you enjoyed my Surreal fashion DIY tutorials & you'll enjoy wearing your own surreal masterpieces. They will add that highly desired FACTION factor to your wardrobe – c'est promis!