Christmas season is here – it's high time to think of the gifts! No matter if it's about your own wishes or about finding gifts for your beloved ones: It's now that you should start taking care of the Christmas wish list. But don't worry: No matter if you're in lockdowned Vienna or elsewhere I've got you covered! Here comes a bunch of my all-time favorite FACTION objects, fashion accessories as well as Viennese (online) shops.
As we all know gifts cost a lot of money – especially when you have a big family and many friends and colleagues. Therefore I decided to sort my Christmas wish list by price in order to facilitate your choice.
Let's start with the little FACTION gift ideas you can have for only some euros. I not only love to buy beautiful things but also practical objects, that people do actually use. And OFFICE ACCESSORIES are things, everybody can use! I love to take a look at museum shops in order to find special pens, erasers, etc.: Usually a museums' offer is not only kitsch, but also quite artsy! Here are my favorites: I love this all-time classic: A super basic BIC pen – but in its golden or silver version. It is available at many museum shops but in times like these you might want to buy it online.
As a huge fan of Surrealism I also love these little nut erasers! God knows where I found these two – so I've found the same in this online shop and this one for you.
Middle class PRICE – high class FACTION
On we go with the next group of gifts on our Christmas wish list, costing you between 10 and 30 Euros.
A true classic but never out of fashion is TEA! But do take the good stuff: I love to visit Vienna's Schönbichler shop, a truly old-school tea shop in the heart of the old town (Wollzeile 4, 1010 Vienna). I especially love their herbal tea named "Eisblume". It turns blue during the first minute, which adds the extra FACTION effect.
As an art lover I usually am into one and only souvenir: I love ARTSY PINS! They make such an easy statement, even if your outfit is pretty basic: A little Andy Warhol or a little Frida Kahlo will always add a twist to your white shirt. I got mine from the Peggy Guggenheim Museum in Venice, whose shop is not online unfortunately. But I have found the pin museum for you with a huge selection of artsy pins> https://www.pinmuseum.org
Like a good art read but don't like classic art magazines? Well, musermeku has got you covered! You can offer a MEMBERSHIP for the online art magazine and its articles on steady – starting with 2,5 Euros per month> https://steadyhq.com/de/musermeku/about.
Bring back summer with a SCENTED CANDLE
A great scented candle is always a great gift – it adds FACTION to every room easily! I love winterly scents but am also quite nostalgic for summer as soon as Christmas is over. So what I love to do is bring back summer with a very special scent by the one and only FRAGONARD! My absolute favorite for bringing back summer is the Menthe Basilic candle.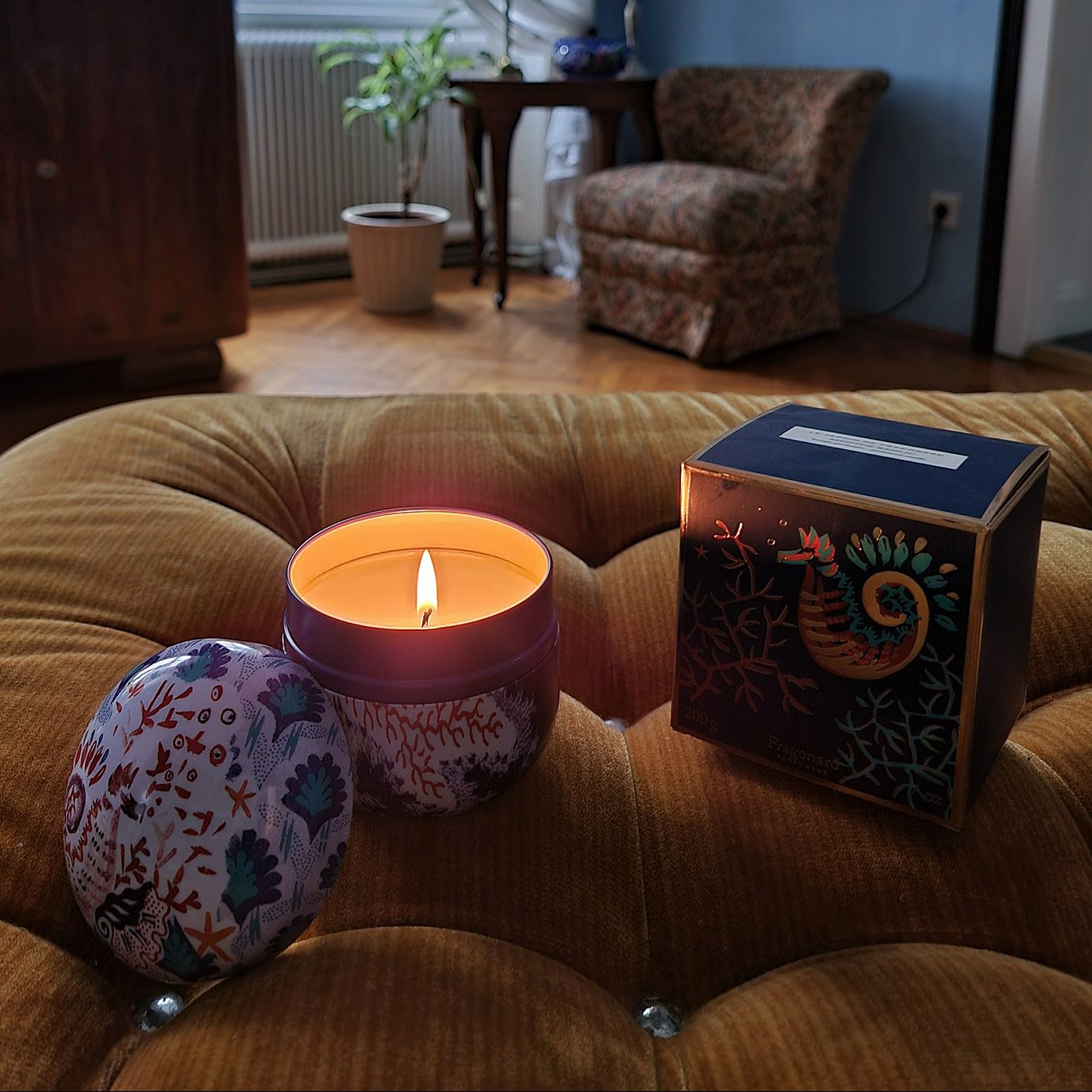 If you're a fan of candles and perfumes, I can also recommend visiting Duft & Kultur, a truly French style shop in the heart of Vienna. Located on the Tuchlauben, they offer a wide range of beautiful things, that upgrade your daily lifestyle. No matter if it's soaps, perfumes, home fashion – they have a very beautiful selection for your Christmas wish list. Off- and online.
Off to a higher class of FACTION Christmas gifts: FOREVER FLOWERS
What I am very proud of in my apartment are my flowers. And it's neither cut flowers nor is it pot plants I am talking about – it's Fleurs de Paris! I was offered my first roses by this German brand by my mother for the birth of my daughter, which of course makes the flowers very special to me. The brand promises you, that the roses will stay fresh for about two years. I don't know how they do this – but I can confirm my roses stayed dark red for about two and a half years. And even today, that they have faded, they are still beautiful (4 years later – the rosé looks the same after 3 years). They cost quite some money, but they will pay off with their longevity and elegance!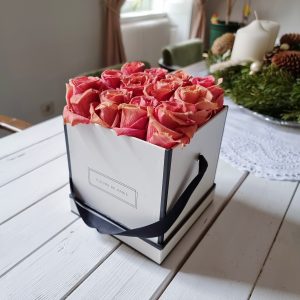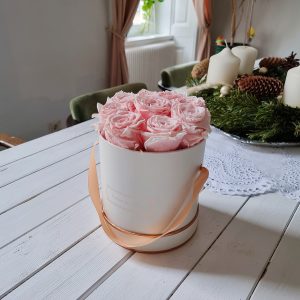 Another FACTION gift idea for your Christmas wish list are high quality FASHION ACCESSORIES! Offering a pair of super fancy and high-quality gloves or headgear is always FACTION. In Vienna we are lucky to have many old little shops for hats and gloves. For the latter you might want to visit Derby Handschuhe (Plankengasse 5, 1010 Vienna) or Handschuhe Stiassny (they have no website but can be found at Schottengasse 2 in Vienna's first district).
For hats you could just cross the Schottengasse and visit Nagy Hüte, an old-school hat shop. Mühlbauer hats is another traditional Viennese hat manufacturer, but has recently had a huge make-over and offers really nicely updated classics as well as new creations (Seilergasse 10 & Neubaugasse 34)
FACTION shops – EASY gift cards
Last but not least: If you don't know what to offer, opt for a gift card for a very special shop. You'll support a small business during these pretty tough times, you'll be quick when making your Christmas shopping and you'll offer something perfect: A gift, the gifted person will choose him- or herself.
Here come three of my favorite ANITQUE, VINTAGE & FACTION shops:
Glasfabrik, Felberstraße 3, 1150 Vienna
Vintage Flo, Schleifmühlengasse 15A, 1040 Vienna
La Parete, Tuchlauben 14, 1010 Vienna
INDIE, Strobelgasse 2, 1010 Vienna
Wishing you a relaxed Christmas shopping! Stay safe and keep the FACTION game high.
This article contains (unpaid) advertisement. Every recommendation comes from the heart – all products were payed by me or were gifts from my family and friends.