When the trendy designer Karl Lagerfeld took over CHANEL in 1983, the brand was everything but trendy: Gabrielle Chanel had died in 1971 and the six (!) fashion designers, who had been engaged to take the brand to new heights had cemented CHANEL as a brand for rich, conservative ladies of Parisian society. Lagerfeld himself described the state of the brand very well: "In 1980 CHANEL was old hat." So, what did Lagerfeld do differently? How on earth did he make CHANEL not only one of the most desired brands of the world but also an independent, multi-billion, global fashion player? Here comes an analysis of the elements of his success. Here's how Karl LAGERFELD shaped CHANEL.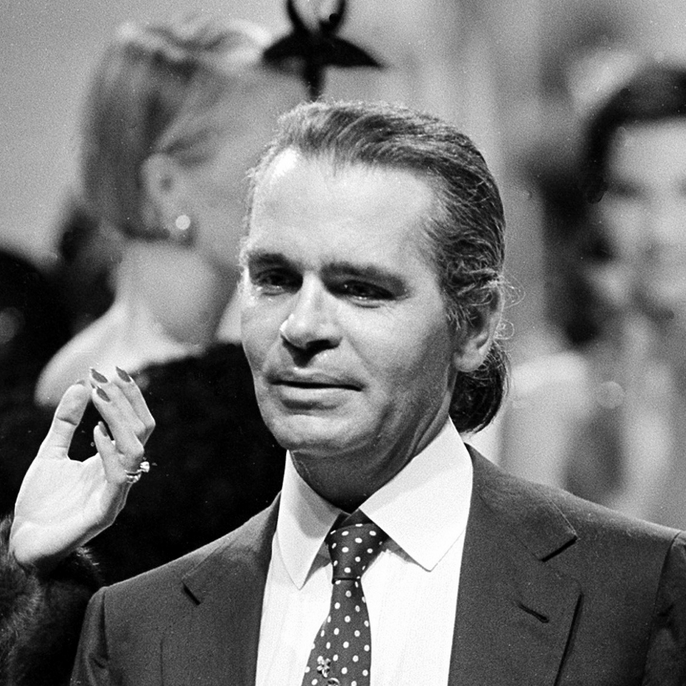 Karl Lagerfeld may have been 50 years old in 1983 but his career decisions had made him a very fresh and promising fashion designer at that time: At the age of 21 he had received the International Woolmark Prize and had been hired right away as an assistant designer at Balmain. In 1958 he went to work at Patou, in 1963 he became the creative director at Chloé and shortly after added "Creative Director at Fendi" to his portfolio. When he was asked by Alain Wertheimer, the owner of CHANEL, to take over Haute Couture & subsequently Prêt-à-Porter in 1983 colleagues and friends even advised him to refuse the offer because of CHANEL's old-fashioned image. Luckily, Lagerfeld accepted and took the brand to new heights within months.
Lagerfeld: "STYLIST" vs "DESIGNER"
Lagerfeld was always praised to be one of the rare stylist-designers out there, who could juggle a brands' vocabulary without Interference of his own design agenda. So, what did he do differently to the six designers, that had succeeded Gabrielle? He himself later gave a pretty simple answer to this question: Exaggeration. He said:
"We needed to multiply the symbols, multiply everything. Otherwise, the new CHANEL suit would have been just another modest tweed suit."
And indeed, looking at his early collections we see a slightly caricaturesque look of what Gabrielle had established as her design pillars: The pearls, the bows, the black&whites, the camelias, the golden details, the austere but soft elegance, the androgynous, cool, young sex-appeal. Everything is there – but in a 150% version.
Returning to CHANEL'S ROOTS
Lagerfeld had a passion for the brand's history and her favorite design ingredients such as tweeds, pearls, laces, embroidery etc. . So, he returned to the brands' beginnings: Around 1920 Gabrielle began transforming the over-decorated Belle-Époque-ladies into austerely elegant and dynamic garçonnes. But it was not only the exaggerated decoration that she reduced – it was also the youth factor, that she introduced. The women of the Belle Époque were married ladies of the aristocracy and had abundant femme-fatale-curves – the women Gabrielle designed for were independent, cheeky, intelligent girls of a new era to come: the roaring twenties. Youth became sexy with Gabrielle, and so did slender silhuettes, a dynamic lifestyle and an equally dynamic fashion.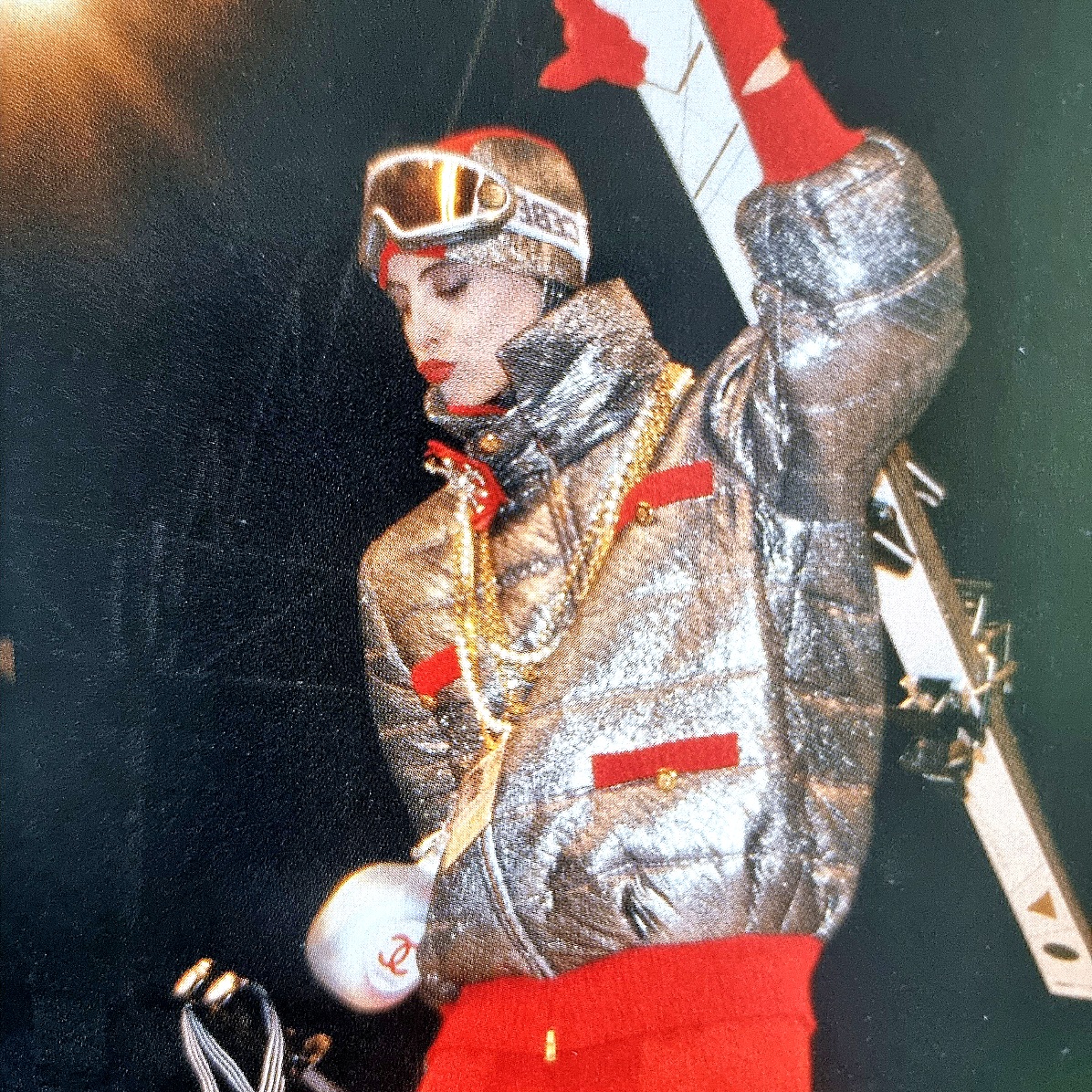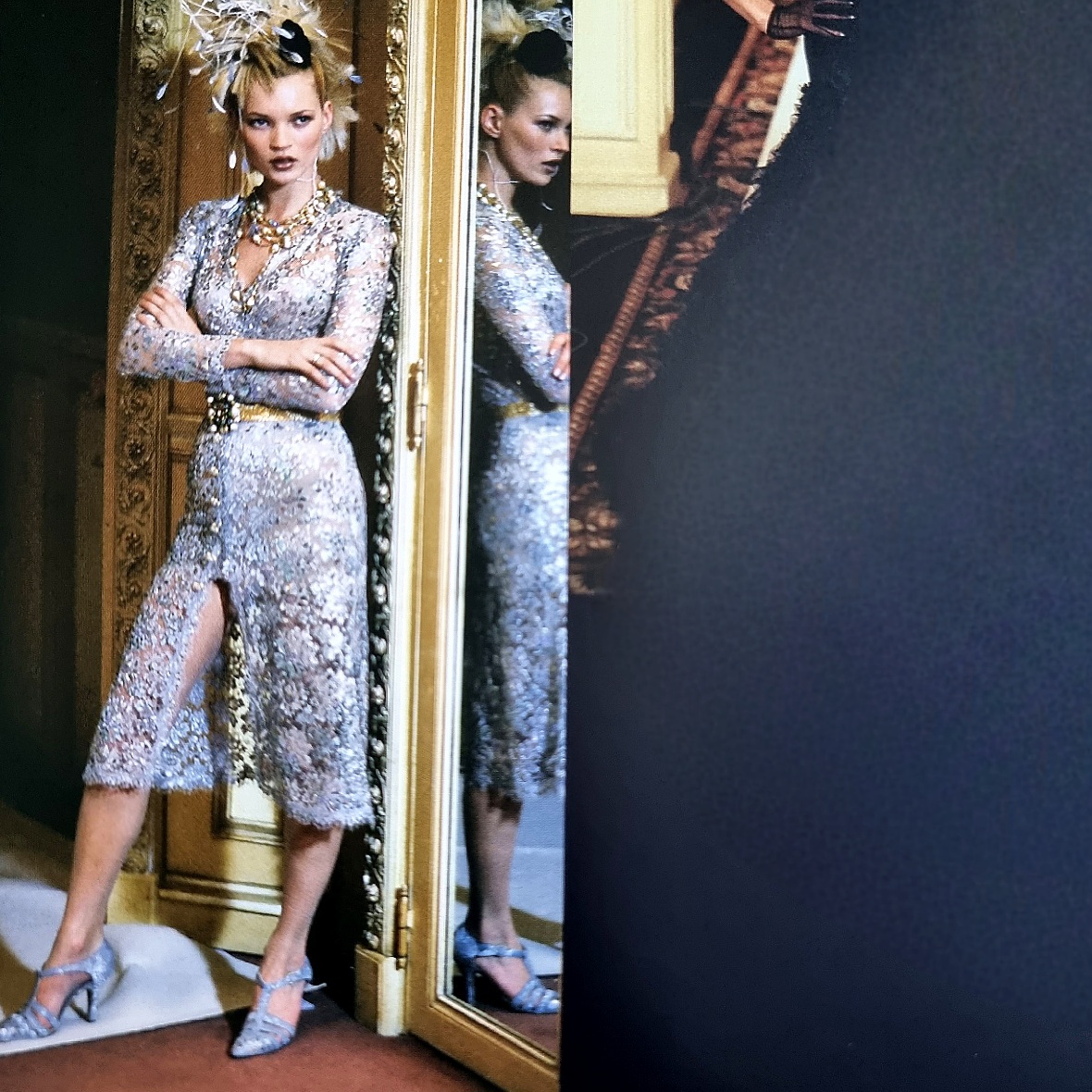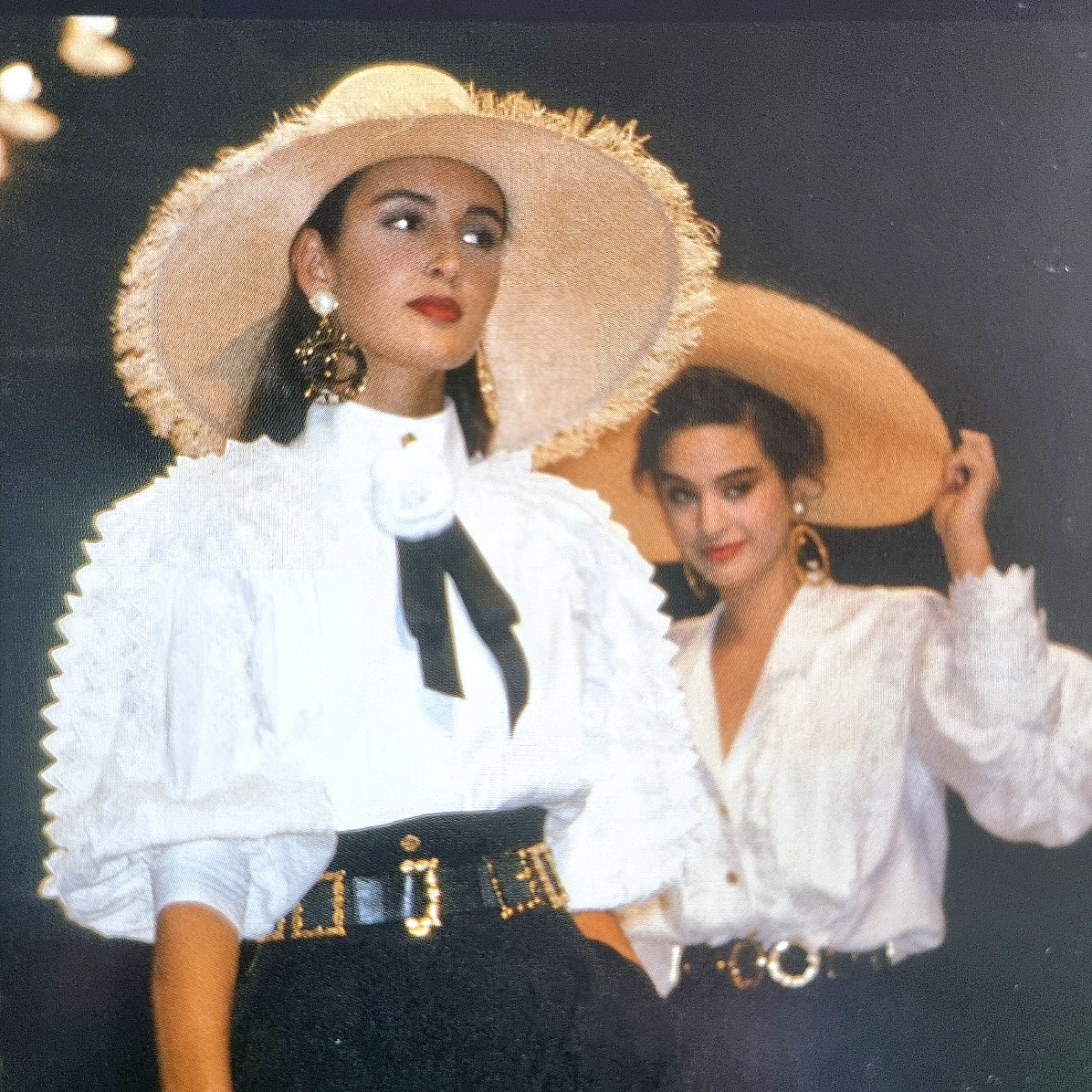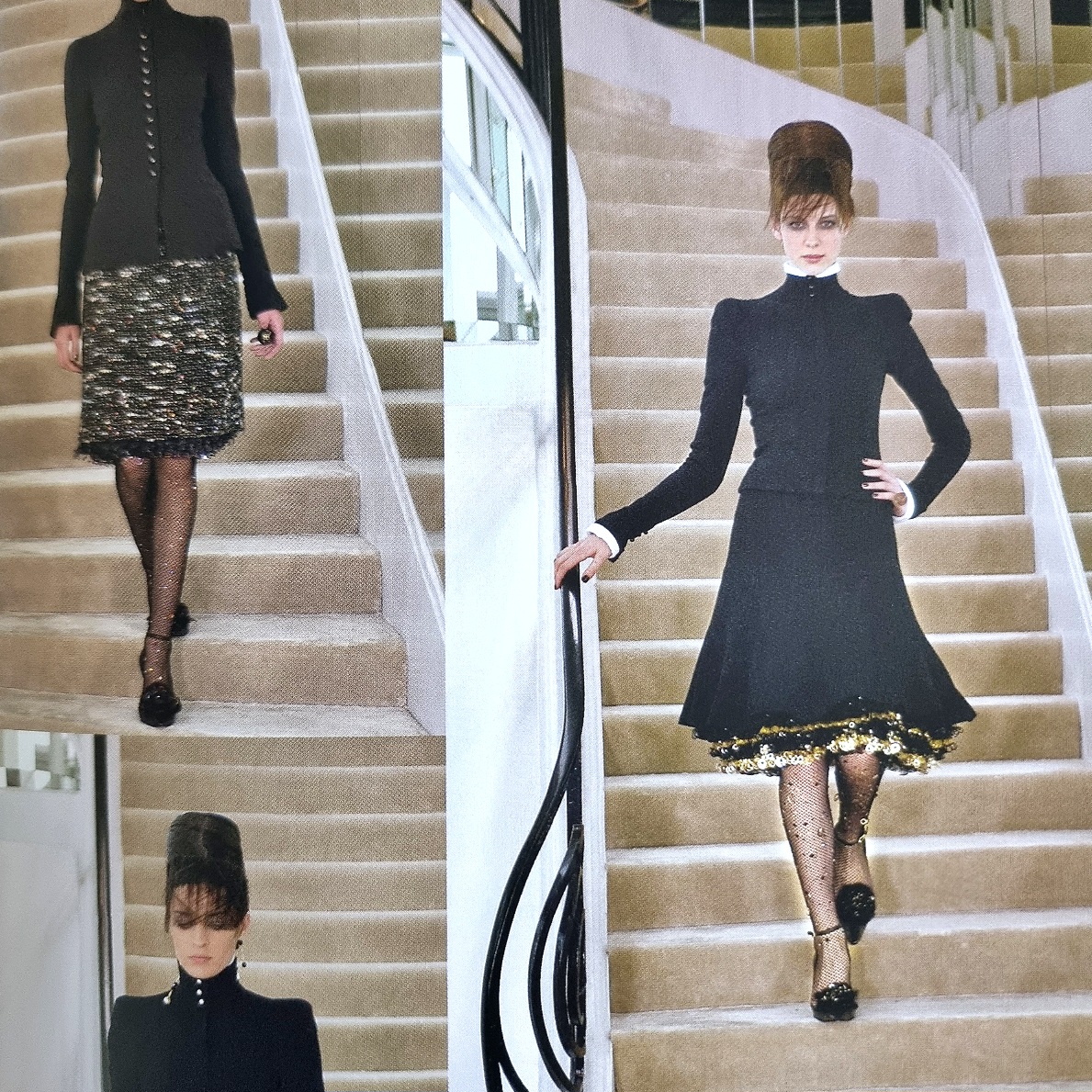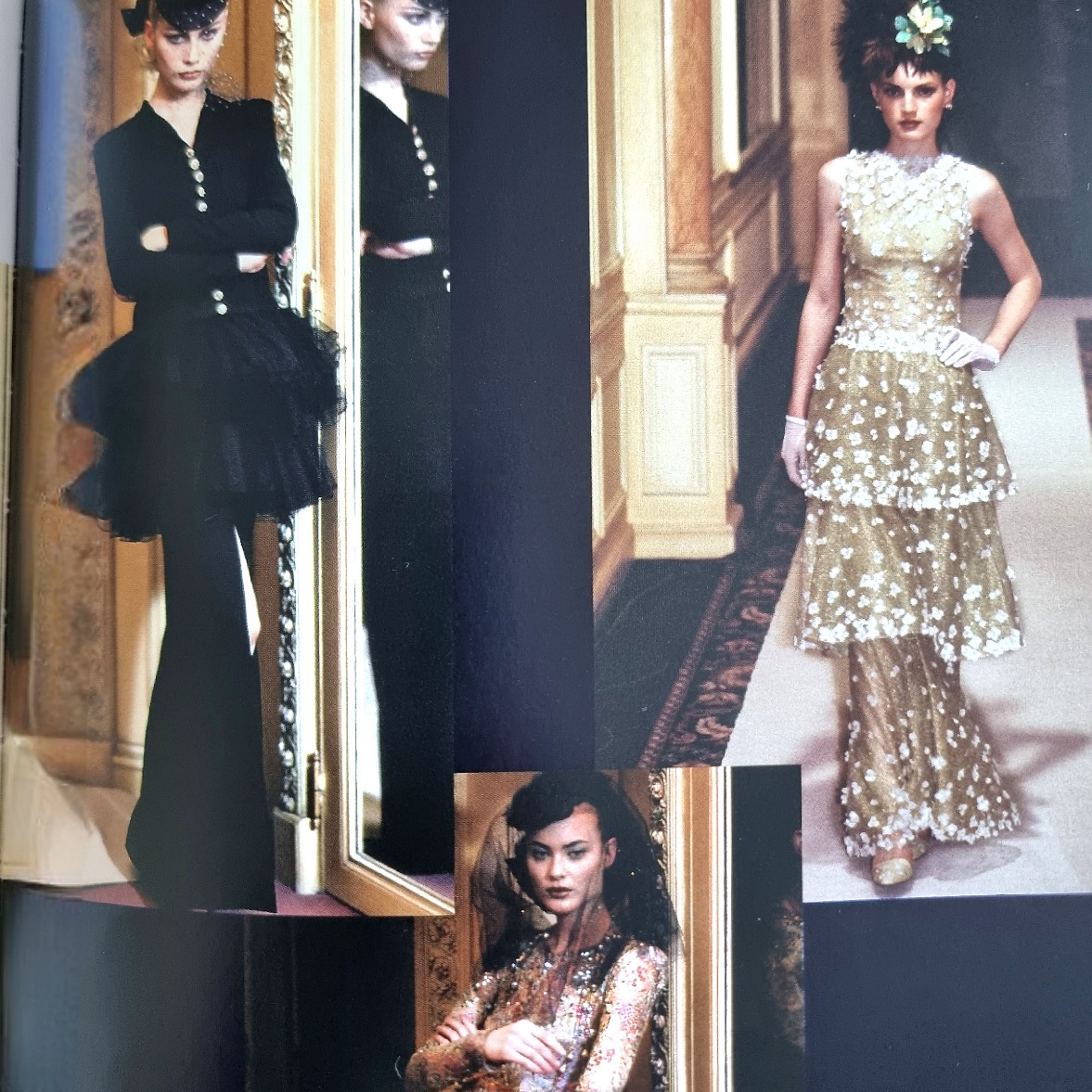 So, what Lagerfeld did was to stay with Gabrielle's ingredients, but he mixed the youth factor of the 20s with the one of the 80s & 90s – and this with great success. His fashion was equally young, cool, comfortable, androgynous, and sporty as Gabrielle's during the roaring 20s. The models were young & dynamic just as the runway shows: elegant sportswear & leisure wear were celebrated in cheerful choreographies. Lagerfeld reinvented CHANEL by quoting the past, introducing his air du temps and THUS avoiding any cliché.
Here come GABRIELLE's as well as KARL's rules for CHANEL:
CHANEL means comfortable clothes – as Gabrielle always claimed comfort to be the ultimate luxury.
CHANEL means a classic, cool & rather androgynous sex-appeal.
Gabrielle CHANEL introduced minimalism to fashion – and despised any kind of maximalism.
Colors are black, white, navy, and in beige – preferably worn in two toned clothes & shoes.
The ultimate CHANEL clothes are:
Tweed jackets / Suits / Striped shirts / Little black dresses / Two-tone ballet flats / Twin-sets / Long dresses
And here come the iconic details of CHANEL:
Laces / Tweeds / Jerseys / Knitwear / Pearls / Golden chains / Big golden jewelry / Camelias / the iconic Logo
Swipe through the gallery and enjoy!
And while we recognize Gabrielle's vocabulary in most of Lagerfeld's collections, we can also see, that some of his most iconic CHANEL looks leave Gabrielle's path.
While Gabrielle's CHANEL woman was rather introverted, strong but mysterious, having a stance but not claiming the spotlight loudly, Lagerfeld's CHANEL woman was a little louder & a little more extravagant: From 1983 he went with the rise of the supermodels and quickly offered an exclusive contract to Inès de la Frésange to represent the brand. Subsequently, all big names of the 80s & 90s walked the runway for CHANEL, were part of their iconic campaigns and therefore often defined the CHANEL woman as a diva and not so much as a cheeky girl. This may not have been what Gabrielle would have done but it certainly was a very important puzzle piece of the the brand's rise to fame.
Obvious sex appeal was hardly ever part of Coco CHANEL's style concept. Her designs were elegant and austere, relaxed and often androgynous when compared to the late belle epoque fashion of 1900. Her fashion might have been read as sexy by contemporaries but only by fashion insiders and some avantgarde intellectuals of that time.
Lagerfeld introduced a louder sex factor slowly but surely during the early 90s and created see-through catsuits or mini-skirts with crotch-high cut outs – clothes that Coco would probably have despised.
Anyhow he also added sex appeal in a very modest and cool way, which on the other hand certainly was one of THE ingredients of his CHANEL's success, because it was not only as androgynous as Gabrielle's designs of the 20s but also very much l'air du temps during the 90s, etc. . It certainly wasn't "old hat" anymore.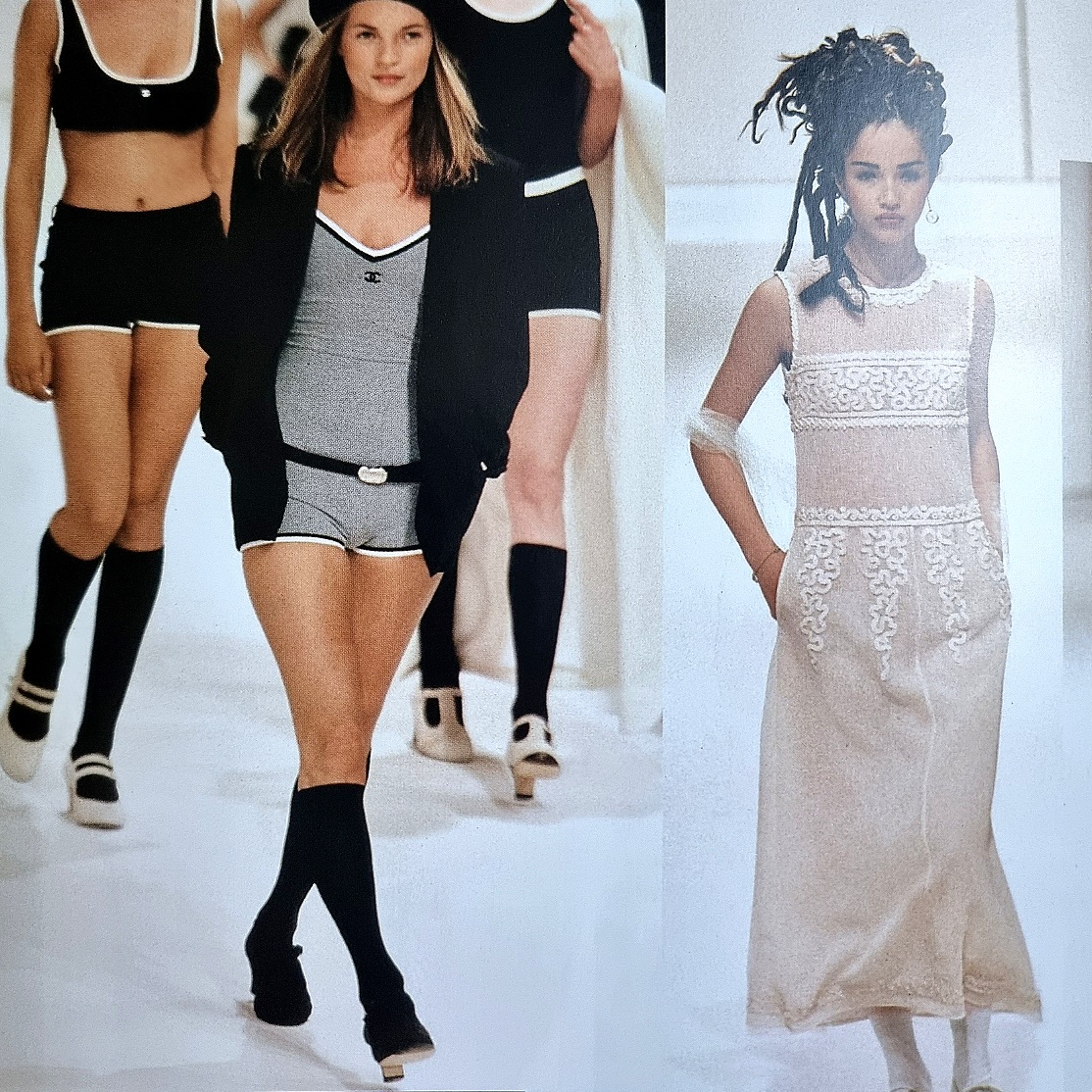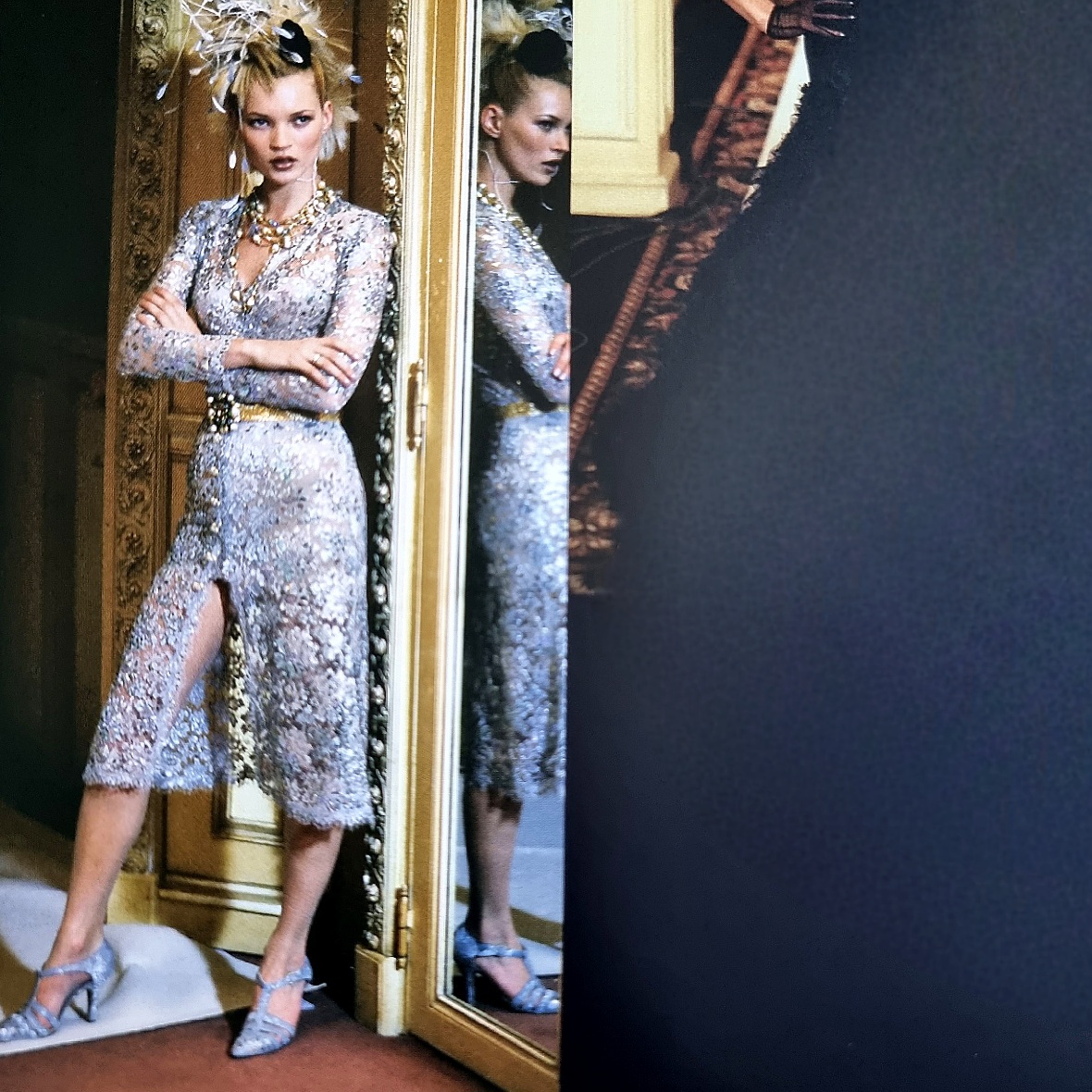 No need to talk a lot about the colors of Karl! While Coco's 'colors' mostly stayed to black, white, all sorts of beige, silver, gold, dark blues, Karl did allow lots of colors during some seasons throughout his 40 years at CHANEL – and this mostly during the early 90s as well the 2010s.
I have always been a huge lover of CHANEL - but I have to admit: I've first been a fan of Coco by Karl and then of Gabrielle. Lagerfeld did an incredibly good job at translating a so-called 'old hat' from the 70s into a monumentally popular fashion player of the past 40 years. How LAGERFELD shaped CHANEL? With his empathy for the past, his instinct for the present & a lot of fun along the journey.