I have been doing my vintage style curls for seven years now. I first tackled the subject of pin curls for my wedding styling – since then I've been trying to perfect them all over again!
The art of curling: a highly complex system with a long tradition. I'm particularly fond of styling from 1945 to 1960: whether Lauren Bacall, Lana Turner, Louise Allbritton, Joi Lansig or Alida Valli – they all performed hair styling that has not lost its Vintage glamour to this day.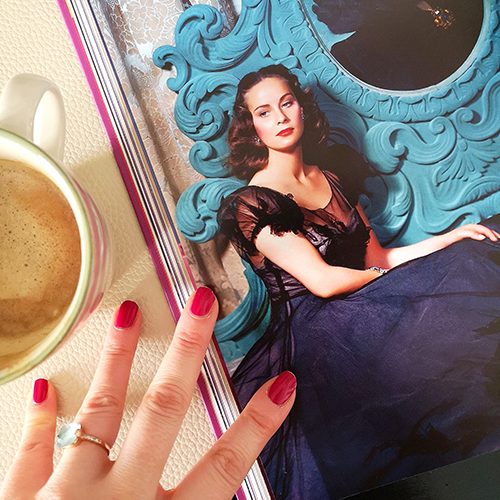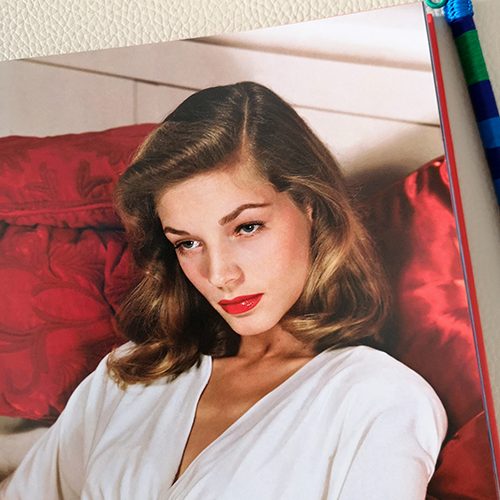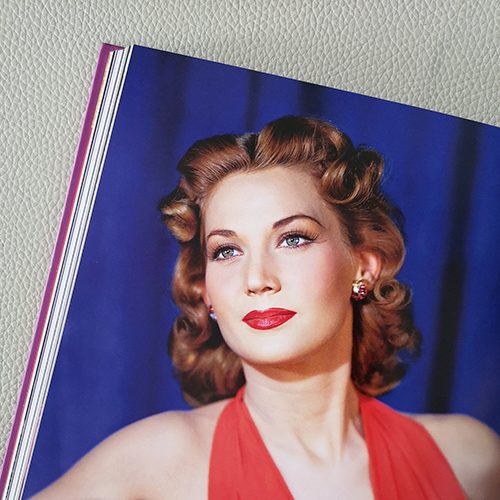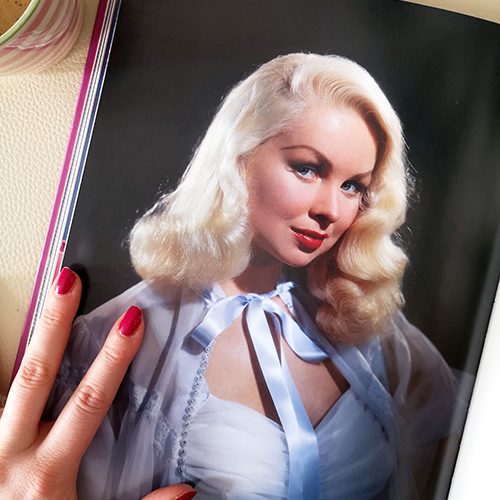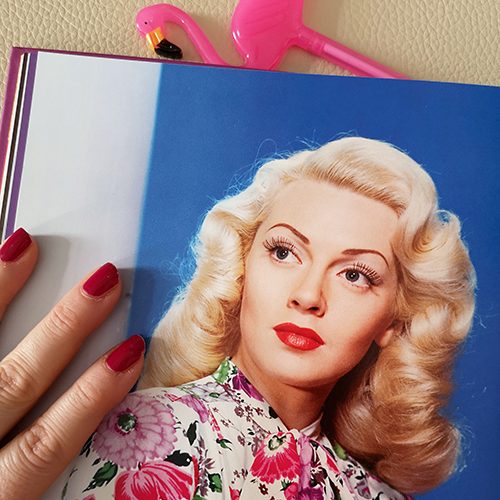 The effort that went into those decades – day after day – is almost unimaginable today. Contemporary, well-researched, high-quality series plots illustrate this quite well: Whether it's Betty Draper in Mad Men or Mrs. Midge Maisel – both show in countless scenes what that daily glamour in the making looked like. A woman had to be prepared to sacrifice a great deal of time and comfort, regardless of whether she herself or the hairdresser had a hand in it.
To do this today – alongside full-time jobs, family and maternal responsibilities – seems illusory at first. At the same time, it has to be said that nowadays women also spend a lot of time in nail and cosmetic studios and with dermatologists – so why has the art of hairdressing fallen into such oblivion? I can't say. I can only say that every hairdresser and hairdresser I have visited since 2013 has either looked at me in complete amazement or complete fear when I told them about my 50s dreams. Well: So the woman needs to do it herself – this is nothing new.
And: To show a 50s hairstyle in the contemporary world – especially during the day – is a FACTION guarantor: In times of stylings that don't want to look like stylings (out-of-bed) a laid hairstyle is already something completely different. It is not just another trend, it comes from another world – an authoritative FACTION FACTOR.
But enough fashion & culture history! Let's get to the PRACTICE of this fabulous hairstyle!
1 STYLING / 2 METHODS / MANY RESULTS
PREPARATION
Setting Lotion (f.ex. Schwarzkopf Silhouette Setting Lotion super hold – at hairdresser's supplies) 
and/or Curling foam (z. B. Well wellaflex Locken und Wellen) 
For the PIN CURLS
Eventually: Curling iron (f.ex. Remington, 19mm) and heat protection spray (z. B. Schwarzkopf taft heat protection spray) 
Smooth hair clips (20 – 40 pieces)
For the BRUSH-OUT
Round brush (mixed bristles) 
Slim comb
For FIXING
Haarspray (f.ex. L'Oréal Elnett de Luxe, extra string hold, for long days or evenings you could also take Schwarzkopf Silhouette Pump Spray super hold) 
Dry shampoo (ffor the following days f.ex. Batiste dry shampoo & Volume) 
THE FINISH: Brushing it out
Your vintage curls are ready! And there's more good news: The hairstyle seems to get even better on its own on the second and third day - the hair becomes looser and more natural. If you then add a few pins in the evening, then nothing stands in the way of your Vintage Glamour - and of DAILY FACTION!